Ever thought of becoming a life coach? –  Yawning is contagious, and so are our smiles. The positive energy that someone exerts whenever we see them laughing, having a good time, or even just sighing in relief, is often extended to ourselves.
This feeling intensifies when we know that we are actually facilitating that positivity, and knowing that we've taken a part in helping people experience the good things in life – may it be mentally, emotionally, or physically – we can't deny the sense of fulfillment it often leaves us with.
That's why professions such as that of a life coach, are often perceived as a calling. By helping others become the best that they can be, we are also growing along with them. Together, we're participating in collective growth and evolution.
What is a Life Coach?

A life coach is a person who helps people reach their full potential in all aspects of life. That's precisely the focus.  Life coaching focuses more on the clients' potential than on the problems they are facing.
Coaches help the client identify what they want to achieve, identify roadblocks, and co-create solutions. Life Coaches guide the client in envisioning their future as they go through this process.
Just as professional athletes have a coach to help them with the technical and psychological components of their performance, a life coach helps people take an organized and disciplined approach to personal development.
Each client has a unique set of goals and obstacles to overcome. Some demand more structure, some require more direction, while others simply require more accountability. A good life coach sees the uniqueness of each of her clients and challenges them to go beyond their self-imposed limitations.
At New York Life Coaching, our philosophy is inspired by Michelangelo's famous quote: "I saw the angel in the marble and I carved until I set him free." We drew the wisdom of Eastern and Western Philosophy and distilled these timeless inputs into a unique BETAS process that incorporates four aspects of being: Physical, Emotional, Cognitive, and Spiritual.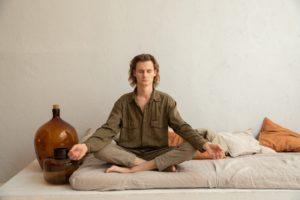 Benefits of becoming a Life Coach
A Different Perspective – A life coach is a relational job that requires interacting with people. As you help others, you also broaden your understanding of other people's perspectives.
Heightened Self-Awareness – Working closely with people every day, life coaching increases self-awareness of your own thoughts, emotions, limitations, and your impact on others.
Create a Balanced Life – Life coaching helps create a work-life balance that may prevent burnout. It encourages taking care of not only others but also yourself. To help others find balance, you must first take care of your own well-being.
Foster Better Relationships – In order to 'hold space' for clients, you have to learn to be fully present and engaged at the moment. This is a super useful skill that will help you in all your relationships.
Achieve Goals – Everyone has their hopes, plans, and dreams. As someone who guides clients to achieve what they want in life, a life coach is being reminded frequently of their own hopes and dreams.
 What Else?
Discover Clarity of Purpose – By helping your clients reach their fullest potential, you are fulfilling your purpose of contributing to others' transformation.
Follow through on Commitments – it is not only your clients that would win against themselves but you, as a life coach, as well. Staying committed to helping others is tough and sometimes demanding, but those commitments will stretch you out of your comfort zone and grow your capacities.
Discover your Best Self – Helping your clients is a two-way process. As they learn to become the best that they can be, you are also learning more about yourselves and how you can evolve.
Do what you love – Through life coaching, you can integrate the skills you have accumulated in your previous profession to help others.
Becoming generous – By learning to care and give unconditionally, you are given the gift of a sense of meaning. The joy of seeing someone succeed and knowing that you are a part of it is immeasurable. This will lead you to become an even more loving and generous human being.
Skills you need as a Life Coach
Listening Skills
It is important for a Life Coach to have listening skills as their clients rely on them for support and understanding of what they are going through. Life coaches should be able to listen with the mind, heart, and whole body.
They should also be able to listen not just out of perception but also with a deep reception of the client without judgment. To understand what the client is saying and what he hides between the lines.
Listening is a skill that everybody can and should learn. It's one of the most essential skills that everyone must acquire for different social settings. A technique called "active listening" is where you can start.
This would involve letting your client know that you are present with them by letting out cues of acknowledgments like simple hmmm's, while keenly observing both yourself and your client's body language.
Patience
There are two main types of patience: restraining patience and resilient patience. Restraining patience occurs when we are waiting for an outcome that we are guaranteed to obtain. Resilient patience, on the other hand, is when we wait for an outcome that is not guaranteed to happen or may turn into something that far exceeds what has been expected.
As life coaches, we must learn to trust the process when circumstances are outside of our immediate control. Changes in a person happen at their own pace, which is why it is important that we let clients know that they have the safe space to proceed at their own speed.
When a coach holds space for them, clients learn to process their emotions, explore different ideas, and organically come to clarity about their next actions.
Open-Mindedness and Ability to reframe issues
Coaches must believe that their clients are the ultimate experts in their life and treat them with unconditional positive esteem. Using Meta-thinking, or the observation of one's own thoughts helps clients to understand more about their own thoughts.
Meta-thinking refers to the ability to be aware of our own ideas and their substance, as well as the ability to monitor and govern them.
However, we must not disregard the fact that we are full of preconceptions, distortions, and biases. In order to prevent biases from clouding our judgment, we may begin with a falsification taste. This test revolves around the question, "Are there times when what I believe could be false?" Through falsification, we are momentarily disrupting the confirmation-reliant belief maintenance.
This concept is inspired by the epistemology of science. Science does not 'advance' by confirming previously held beliefs. It instead progresses by refuting hypotheses. Scientists learn more by dismissing what isn't working. We, too, can succeed by doing the same.
To know more details about the skills needed to be a Life Coach, check out this blog post: 10 Skills You Need To Be a Successful Life Coach.
Creating Impact as a Life Coach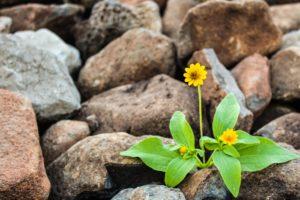 Coaches are More Action-Oriented.
By designing action plans and supporting clients to attain desired results, life coaches assist their clients in getting "unstuck." Clients can be held accountable because these goals are measurable.
These objectives, however, are wholly personal, and life coaches can assist their clients in any area in which they require assistance; there is no one-size-fits-all solution.
Life Coaching is Fast-Paced.
You can achieve results considerably faster with coaching because it focuses on actionable goals and tactics. Clients who hire a life coach usually sign up for short-term coaching packages. These programs will last anywhere from six months to a year on average. Life coaches help clients in areas of life such as increasing career satisfaction, creating financial abundance, starting or growing a business, etc.
Life Coaches Act as Guides.
Self-inquiry and accountability tools are brought to the table by life coaches. It's a collaborative procedure in which the coach and the client work together to achieve their goals.
The life coach's role is to assist the client, but the client is ultimately responsible for the outcome. They encourage clients to come up with their own solutions and responses, which is why clients and life coaches must work in a synergistic way.
Both life coaching and therapy include conversation sessions, but life coaches employ scheduled sessions with a defined timeline, leading to concrete recommendations more frequently than therapists'. They help people grow by assisting them in identifying their goals, taking regular action, providing advice and structure along the way. A typical life coaching session usually includes mindfulness moments, goal and milestone reviews, reflecting on past assignments, and planning.
Life Coaches are More Flexible.
You can apply your experiences and skills to any other profession as a life coach, which opens up a world of opportunities for you. You may become an expert in assisting others in a specific industry, such as your previous job.
Furthermore, you have the flexibility to work from anywhere in the world, not only in the United States. Clients don't expect a traditional, quiet therapist's office, therefore as a life coach, you can be more flexible with your work environment.
Some people even choose to be phone coaching or, via video conferences, or in public places like the park. You'll be able to start a business that works for you.
The New York Life Coaching Institute
Are you called to serve, impact, and succeed at the highest level?
Life coaching is both a unique calling and a very rewarding career. At the New York Life Coaching Institute, we encourage new and seasoned coaches to make it their life's mission to help clients achieve deep change. We want to learn more about the art and science of coaching so that we can help coaches become catalysts for change. We get closer to our deeper purpose by committing to showing up for the growth and evolution of our clients.
Why become an NYLCI Life Coach?
Make an Impact while serving others. You will grasp the unique holistic coaching blueprint that sets you apart from the bulk of other coaches with our BETAS Coaching SystemTM.
Also, you will assist your clients in realigning their physical, emotional, mental, and spiritual aspects of being in order to help them achieve self-actualization. The outcomes you help to achieve will be your long-term contribution to humanity's collective progress.
Reclaim your Confidence. Establish confidence in your skills and experience to help your clients achieve breakthrough achievements. Learning to utilize coaching methods and practices in your own life will help you. You, too, are progressing towards your greater purpose by committing to showing up for your clients' growth and possibility.
Become your Own Boss. We'll walk you through the process of starting a successful coaching business. You'll feel the excitement about what you have to offer. Plus, know exactly how to find clients with cutting-edge tools, mentoring, support, and a proven path. You have complete control over when, how, and with whom you work.
How to become an NYLCI Life Coach?
Our Life Coach Training and Certification Program arose from a deep respect for humanity's limitless potential. It is the result of more than a decade of field experience and extensive inter-disciplinary research. Furthermore, it combines timeless wisdom from both Eastern and Western traditions with cutting-edge coaching methodologies.
It's the only online life coach training course you'll ever need to start a successful coaching business. Sign up for the free intro class and learn more about our Life Coach Training Course.