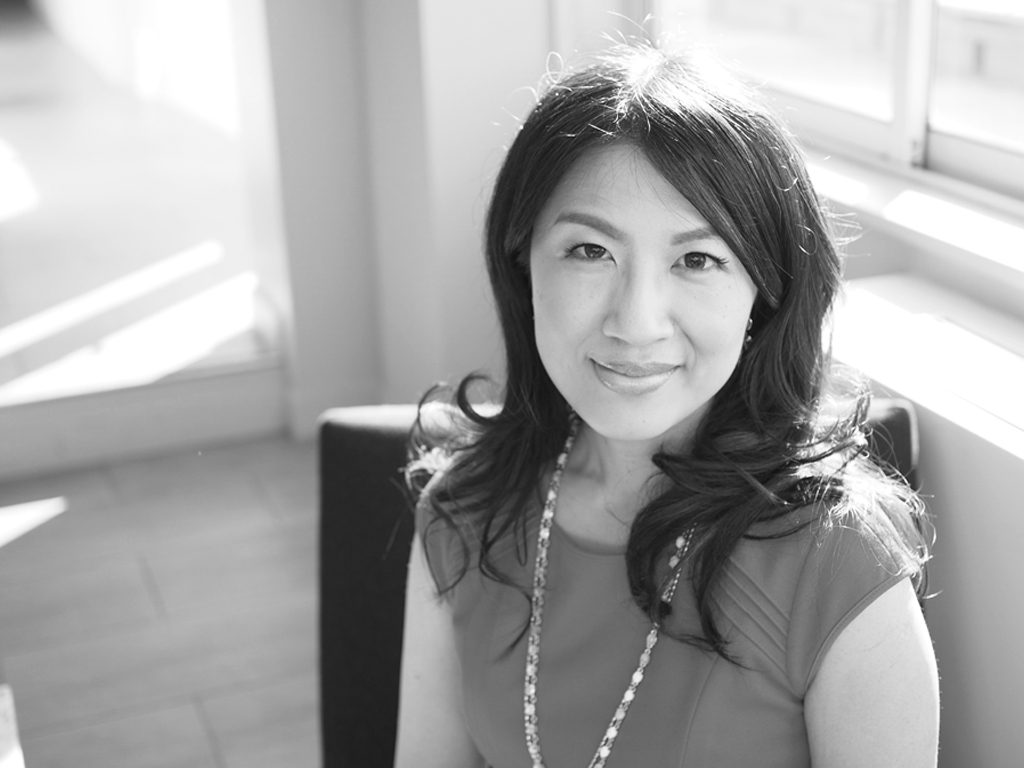 Philosophy
Annie Lin's coaching philosophy was inspired by Michelangelo's reference to his sculpting approach: "I saw the angel in the marble and carved until I set him free." Annie perceives her clients' unique brilliance; she challenges and encourages them to rise above their self-imposed limitations.
In an effort to help clients make a step change in life, Annie has drawn on the wisdom of both Eastern and Western philosophy.  She created a method that involves all the four Aspects of Being – physical, emotional, cognitive, and spiritual.  Clients benefit from a process of self-discovery, facilitated by strategies that leverage the unique connections between each of those four Aspects.
Each individual has different aspirations and faces different challenges. Some clients require more structure, some seek more guidance, and some simply need more accountability. A key focus of Annie's work is to adapt her approach for each individual.
Annie provides an oasis for busy New Yorkers and world citizens to pause, to reflect, and tune in to their own greatness, so that they can regroup for their next leap forward. 
Clients
Annie has spent over 10,000 hours coaching clients from around the world, helping them live a happier and more meaningful life, both personally and professionally. Clients hail from various walks of life – entrepreneurs, creative professionals, corporate employees, attorneys – and from all ages, from 20-something to 75 years old.
Many of her clients are introverted individuals in quest of fulfilling relationships and careers. Annie specializes in guiding them to achieve results in a most authentic way.
New York Life Coaching Institute
Annie has set up New York Life Coaching Institute dedicated to training and mentoring aspiring and experienced Life Coaches.
The NYLC Institute's Life Coach Training & Certification  has been designed to help life coaches from around the world reach their fullest potential as catalysts for transformation.  Annie is passionate about helping Life Coaches develop their coaching gifts and approach Life Coaching as a creative profession.
Experience
An accomplished career woman herself, Annie previously worked as a journalist for the entertainment industry and conducted face-to-face interviews with Madonna, Celine Dion, Jon Bon Jovi, the Eagles, among others.  She also worked as a marketing director for an international publishing house and an upscale gallery in NYC.  Her broad life and professional experience makes her cognizant of various career challenges her clients are facing and enables her to address them effectively.
Education and Training
Annie holds an MBA from Oxford Brookes University, UK, and is a certified coach in the US. Her coaching expertise was developed by combining her background in Eastern Philosophy with the study of various coaching and healing modalities, including Neuro-Linguistic Programming, emotional release techniques, thought inquiries, hypnosis, yoga meditation, and Pranayama breathwork.
Influences
Annie's coaching approach has been enriched by the wisdom from both East and West.  She grew up reading Tao De Ching, which emphasizes living in harmony with Tao, the natural order of the Universe.  From Thomas Aquinas' moral philosophy, she sourced the motivation of human pursuit as more than pure 'pleasure'.  She was inspired by Alfred Adler's notion of changing attitude to events that we cannot directly affect, and by Carl Jung's concept of shadow, which helps clients integrate different parts of themselves.
Cognitive Linguistics has proved immensely helpful in her understanding of how human cognition is embodied, thus laying the foundation for physical practices in helping clients enhance awareness.  She also adopted Eckhart Tolle's relentless focus on the primacy of the present moment, and A Course in Miracle's teachings which regard forgiveness as a critical component of spiritual transformation.
Services
New York Life Coaching is located conveniently on the Upper West Side of Manhattan. It's an easy trip on the B, C, or 1 Trains and is in proximity to Central Park and Riverside Park. Since March 2021, all coaching sessions are conducted via Zoom video calls.  Annie truly cares about her clients' success and always provides extra support and follow-up.
Annie is originally from Taiwan and provides coaching both in English and in Mandarin Chinese.
Annie has traveled to over 40 countries and enjoys exploring many diverse cultures. When Annie is not coaching, you can find her dancing Argentine tango or practicing Kundalini Yoga.
Learn more about our Coaching Services