Life Coaching
Before we talk about how to become a successful coach, let's first define what a life coach is.
A life coach is someone who assists clients in clarifying and achieving their personal and professional goals. A coach helps the client create a strong vision for their future, identify meaningful goals, build momentum, and implement a consistent plan of action. And then, put in place a strategy to make these gains sustainable.
Compared to most schools of therapy, coaching is more action-oriented. Therapy mostly focuses on treating past emotional issues, while coaching focuses on where clients are now, where they want to be, and how to get there.
This is a process of self-discovery, whereby the client becomes the co-creator of the transformational path. As coaches, we focus on following the client's unique path, and we set the framework for insight and discovery, providing guidance and accountability throughout the process.
Why should you start coaching today?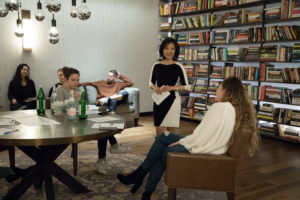 Coaching has become the world's second-fastest-growing industry. With 72,000 life coaches across 160 countries, life coaching trails only IT as the fastest-growing sector. In 2019, life coaching produced over $3 billion in revenue. In some ways, the growth of these two sectors – coaching and IT – is complementary. In a society that has largely disowned its spiritual traditions, accelerating digitalization increases the demand for human presence and support, and life coaches are at the center of this call. It's a responsibility and an opportunity at the same time.
But coaching can also have a significant impact on your own life. We can't help someone achieve their goals in life, create a framework, or support them if we are unable to change ourselves. It is a win-win situation; by becoming a life coach, you would be able to help not only other people but also yourself.
Accept the Calling
I have seen firsthand how this career has the power to change people's lives. That is why we founded the New York Life Coaching Institute (NYLCI) to help people join this highly rewarding profession. It's a place where you can make a living while doing what you love and enjoying complete freedom. Unlike other coaching schools, we stress the importance of the spiritual aspect of being – an integral dimension of the self.
Move from ME to WE
Making a decision vests you with the power to manifest what you desire in life.  The acknowledgment of the calling is the beginning of this journey. It's as if you were stepping out of your own self-centered story and committing to improving someone else's wellbeing. It's a shift from a ME-centric perspective to a much more powerful, interpersonal realm of WE. Our exceedingly individualistic society underestimates the power of what can arise from a profound, focused, and supportive interaction between human beings.
Let's take it Step By Step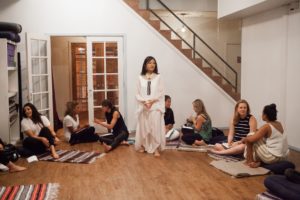 First.  Decide to become a life coach. Start the training and dedicate yourself to helping others.
Second. Start your coaching business so that you can choose when, how, and with whom you work.
Third. Keep learning while you coach. Always welcome new ideas and make sure that your career is aligned with your purpose.
Four.  Expand your influence on our collective future and make a positive impact in the world.
If you're serious about your personal development, starting a coaching business is the best personal development tool you could ask for. It will regularly push you outside of your comfort zone.
Make an Impact while Serving Others.
Going out of your comfort zone can be a frightening experience, but we have your back. New York Life Coaching Institute has devised BETAS Coaching System, which will help you master the unique holistic coaching blueprint that will set you apart from most other coaches. You will help your clients realign their physical, emotional, mental, and spiritual aspects of being to help them achieve self-actualization. Remember that the outcomes that you facilitate will become your lasting contribution to our collective progress.
Benefits of Being a Life Coach
By becoming a life coach, you will develop confidence in your skills and expertise to help your clients achieve transformational results. By learning to apply new coaching skills in your own life you will transform yourself.
We show you how to connect with your intuition and imagination, and to tap into the purpose, trust, and the ability to be present. This opens up a new path for the coach's development and expands the toolkit to practice with clients.
"You are brought closer to your greater purpose by committing to showing up for your clients' growth and opportunity."
A life coach is a professional who assists clients in reaching their potential in all aspects of life. A coach helps the client identify their goals, overcome obstacles, and co-create solutions, taking an organized and disciplined approach to personal growth. What are these skills that are necessary to excel in this profession?
1. Listening Skills and Holding Space  
The first critical skill is being able to listen intently. It involves listening with your entire body, including your heart, rather than just your ears. It means paying attention to both what is being said and what is not said, what is said between the lines, and what is left out. It is receiving the client without judgment.
Everyone can improve their listening skills. It's one of the most essential tools, highly valuable in various social situations. You can begin by using a method known as "active listening." This would send a signal to your client that you are present with them by emitting visual and verbal cues. While actively listening to the client, you must also observe the client's body language.
The coach and the client relationship with each other, and the coach holds the responsibility to create a safe space. Our priority is to make clients feel seen, heard, and understood. It is by attentive listening that this common space is formed, embracing the speaker and the active listener.
Trust and intimacy are built this way.  This is an environment where clients can process, experience, and explore their challenges. A coach acknowledges whatever emotion the client is experiencing, be it fear, sadness, anger, or shame.
Even if the situation becomes stressful or demanding, it is vital that the coach remains present in the relational space without shutting down, turning away, or 'dropping out.' For example, it could happen that the client's suppressed fear can be finally acknowledged and released if received without judgment but with complete acceptance.  If for some reason, the coach becomes emotionally disturbed, it is crucial to take a few deep breaths, remain silent, and continue to listen.
2. Curiosity- Asking Better Questions
Curiosity is the foundation to ask better questions, experiment, and find solutions. This allows us to leave our prejudices aside and proceed with a genuine interest in the client's well-being. A good coach would ask questions with bona fide curiosity and guide the client to develop a more empowering perspective. But the temptation to give advice should be resisted. Life coaching is not about giving advice.
In coaching, there are essentially two types of questions – transformative questions and investigative questions.
Perspective Shifting using Transformative Questions.    
Transformative questions are aimed to redirect the Client toward their goals, diverting their attention away from rationalizing past experiences and forming judgments about them. This type of question seeks to change the Clients' tales from events into processes. Transformative questions help to shift the Client's perspective, for example:
From focusing on others to focusing on Self
From negation to agreement
From pain to joy
From the big picture to detail that can be useful in action planning.
When developing transformative questions, the coach should follow these three guidelines:
Curiosity. This is where open-ended inquiries (such as 'What' and 'How') come in handy.
Clarity. Avoiding multiple, meandering subordinate clauses.  No jargon, no lingo.
Empowerment.  There is always the temptation to give advice. However, this should be kept to a minimum. Instead, provide a platform for the client to experiment with different creative concepts.
      2. Investigative Questions to Counter Cognitive Shortcuts.  
Clients' stories or narratives are often full of cognitive shortcuts and biases. A coach asks a probing question to peel away the layers of generalization, deletion, and distortion that affect their clients' worldview and self-esteem.
Generalization and deletion frequently lead to incomplete, limited statements. A coach should be alert to any comments that appear truncated. For example:
When you hear "I'm bored" – ask – By what, exactly?
When the client says – "I feel unhappy" – ask – About what?
When you hear "I have a problem" – ask – With what? With whom?
And, when the client says "It's difficult for me to communicate" – ask for more details, for instance: About what? To whom?
3. Capacity to Assimilate Inputs from Adjacent Fields
The beauty of coaching is that it incorporates inputs from a variety of different fields of knowledge.  You may have already had experience in one or several of these areas.  And you can develop a unique angle to help clients in specific fields by using this type of experience or your interest in a given domain.  The list is vast and includes psychology, therapy, nutrition, holistic health, spiritual practices, philosophy, neuroscience, human resources, project management, business development, sports, leadership, parenting and many others.
Remember that all these skills can be learned and practiced. Being a coach means honing them in the course of your professional activity, but also successfully applying them to various life situations.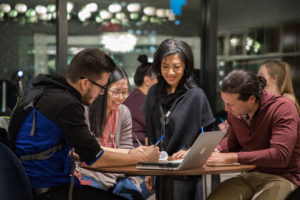 Coaches are humans and humans make mistakes. In fact, it is not possible to advance in life without the negative feedback loops that teach us how to make things better next time.  Here are a couple of common, avoidable mistakes that coaches make.
Mistake 1: Waiting to have your life 'together' before becoming a coach 
Coaches are not gurus. They lead clients through a process of change. Coaches should not expect to be put on a pedestal, nor do they need to achieve a certain level of personal 'perfection' before they can help clients.
You might be thinking, "Who am I to coach anyone? I have to work on myself first!" Actually, what you absolutely need is a commitment to your client's wellbeing. With that, you will be inspired to continue to work on yourself so that you can truly serve them and make an impact.
It's natural to feel doubt or uncertainty before taking on a new identity. You will learn how to step into your new identity as a life coach. As you begin on your transformational journey, you will know exactly how your clients feel and how to guide them on THEIR journey.
Mistake 2: Not Improving Your Coaching Skills 
Coaching is just like any other skill. It can be learned and it needs to be practiced at length. The popular gospel in the online marketing world is to just charge 'what you're worth'. Alas, they seldom tell you about the importance of mastering coaching skills and providing high-quality service.
The fact that coaching has a low-entry threshold does not mean it's easy to stay in the game. Just think about it, what type of dentist, lawyer, or teacher are you looking for? Without a doubt, it will be a seasoned professional who has mastered their trade. It requires a solid foundation to start a coaching practice and a continued commitment to growing the business.
Mistake 3: Not Learning Marketing
Most new coaches dread marketing and they would rather ignore it. You may be able to outsource certain technical aspects of marketing, but you cannot avoid the necessary work to understand your ideal clients, articulate your offer, and fine-tune the message.
Just like coaching, marketing is a skill that needs to be learned. Being able to market consistently fosters the 'know, like, trust factor, and takes the clients through the whole journey to get ready to work with you. At New York Life Coaching Institute, we pay particular attention to what coaches need to do to increase their market visibility.
Mistake 4: Giving up too soon
Every successful business has a unique trajectory. Commit to figuring out what will work for your personality and your offer. It takes a dedicated effort. Don't expect it to be delivered to you on a silver platter. Rather, anticipate retroactive loops that will provide you with important lessons on how not to do certain things. It is valuable information and should not be wasted.
You should be ready for the process to first appear a bit messy but don't give up too soon. Anything that's worth developing takes time.
By sticking to your guns, you are demonstrating to your clients how you approach change and transformation. Your own experience will help you guide your clients as well.
Mistake 5: Not Working On Your Own Growth 
Finally, the client can only grow to the extent that you grow. You won't be able to lead them through their process that you haven't tested yourself. Again, this is not about being ready "on day one".  Rather, view it as a process of growth – your clients' and your own.
It's compulsory to continue your own development, personally and professionally. If need be, work with a coach or a colleague. Use your newly-acquired coaching skills to stay on track. Pose the difficult questions to yourself, stretch out of your comfort zone, and let yourself grow through the discomfort that accompanies it.
Now that you know the 5 mistakes of new life coaches, which one of them are you most committed to overcoming?
Are You Ready to Make A Real Impact? 
Good news, our enrollment for the Life Coach Training and Certification is open.
Interested? Schedule a chat with us!  
Don't miss this opportunity. Join us at New York Life Coaching Institute today.
Follow us on Instagram for more updates.