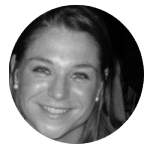 For a long time, I struggled to maintain focus and commitment to anything I undertook. At the same time, I felt anxious about my relationships, my work and my future in general.
After working with Annie for a few months, I landed a fantastic position in a leading firm in my industry. Annie helped me to come up with a plan, to prepare for the interview and to perform at my very best in this new role.
Annie is dynamic, calm, open-minded and has a sense of humor (which I find necessary). She offers many strategies and practical tools to handle a multitude of issues, including setting intentions, establishing routines and habits, EFT tapping, and journaling. No topic was off limits and she will focus on whatever issue(s) you need help to resolve. I also enjoyed the Eastern philosophy aspect of 'flowing with life' which I had never explored before.
I would highly recommend Annie as a life coach for any life issues – career, business or family relations. Whatever the challenge, Annie will help you acquire the right tools and structure to move forward.
-Allison B.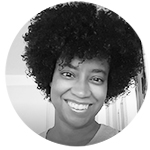 I worked with Annie for about 4 months. I was at a stage in my life where I felt really stuck and finding it very challenging to feel empowered to make decisions and changes. After struggling in this place for more than a year, I decided that I needed help. I started researching life coaches and came across Annie's website. I immediately felt a connection to her philosophy and the simplicity of her proposed approach. I filled out an application and began my journey with her.
Annie's style, which was tailored specifically for me and my needs, did wonders for my overall emotional and mental well-being in what felt like a very short time.
I like structure and order in my life and dealing with the unknown and the what ifs gives me a lot of anxiety and stress. By working with Annie, I have learned to accept the unknown, to be present in the moment rather than living for an (uncertain) future and to ultimately be kinder and gentler with myself and my emotions.
I have learned to let go and to accept that I cannot always be in control of the outcome. I have learned to trust that I have the tools and the capacity to handle things even if they do not turn out as expected. When I start to feel anxiety rise over things that I cannot control the outcome of, I remember to breathe through it and to focus on what is happening in the moment.
I really enjoyed setting objectives and goals in each session. It felt very tangible and achievable. I sometimes struggled with the goals that were set – feeling as if I was failing, but I always felt that Annie met these moments without judgment and ultimately created a path forward for me to keep trying.
Annie was incredibly reflective and very wise. When I would consistently talk myself around an issue, I always felt her gentle nudging to not get bogged down by excuses. The feeling of empowerment after walking away from her sessions is something I'll always be able to come back to, and that is something she gave me to lean on when times are tough.
I 100% recommend Annie and her services (and have already :). I walked away from each session feeling very productive, supported and ready to tackle my struggles regardless of how fearful I felt. She is sincere and genuinely compassionate. She gets to the heart of things in a gentle way and works with you to swiftly come up with a plan of action. You will not regret reaching out!
-Arlene C.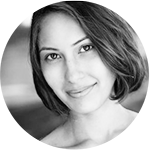 I'm so fortunate to have crossed paths with a life coach and spiritual teacher such as Annie. Not only did she share her light with me but she taught me how to share my own light with others. When I reached out to New York Life Coaching, my life felt like it was getting out of hand. I wasn't in the career I wanted, I wasn't engaged with my long time boyfriend, and I lived almost everyday with a lot of fear. It wasn't healthy and I knew that I needed some kind of guidance.
Annie's coaching style resonated with my spiritual belief and so I felt immediately that I was meant to work with her. She was able to help me work on myself internally so that I could reflect it on the outside. Through her sessions, I was able to retrain my mind and develop my own daily ritual that would benefit my mind, body and soul. As a result, I felt my life beginning to shift. I learned to accept all emotions and experiences – even the negative ones – and let them flow through me and out of me if needed. In six sessions, we worked on three goals and not once did I feel stuck. Even if there was a "set back" I was provided with the tools to continue moving forward.
Today, I feel like I am the creator of my own life. I am in the process of landing my first job in my new career, I am married and I can now allow myself to process fear in a way that I won't self-jeopardize myself.
I would definitely recommend Annie's life coaching services. When you're ready for your next step, she will welcome you into her beautiful space.
-Awilda C.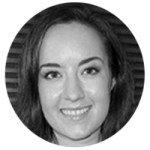 My decision to seek a life coach was initially triggered by lack of confidence in my new job. I was also worried about imminent, big changes in my personal life; I recently got married and wanted to start a family.
Annie taught me how to think differently about things in my life I perceived as problems – how to refocus to put things in perspective and remain calm when issues came up, causing anxiety. She also gave me suggestions on how to connect more with people at work and in my personal life. One of the most valuable things she helped me with was relaxation – breathing, tapping, and meditation.
I liked her calm and kind nature and her outlook on life, which she passed on to me.
With a therapist, I felt like I would be seeing them forever and only talking about my childhood. With Annie, the process was more goal-directed with a defined end date and our work focused on the present moment.
With my confidence growing and my new ability to see events with a positive outlook, I have immediately noticed that people are responding better to me. I've been able to stay calm and centered with big changes going on in my life.
I would definitely recommend seeing Annie to anyone who is feeling uncertain about their choices or life – career or personal.
-Alanna D.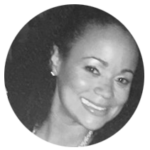 I have a nice, well-paying job yet I felt somehow unfulfilled. I was challenged to find meaningful relationships and I felt stuck in corporate America. I woke up every day not inspired and had a nagging feeling that I was selling myself short. I knew I needed to do something to move forward but did not know how.
Coaching with Annie has been an evolving experience. First and foremost, I've learned how to treat myself better. I am now aware of how I speak to myself and how it affects my emotions. I can allow myself to process emotions instead of suppressing them. I take the time to slow down and connect with myself which I rarely did previously. By doing so, I was able to release a lot of the past and to gain self-confidence.
Annie helped me establish a morning ritual so I start off my day with positive intention. I understood better what adds and what depletes my energy. I discovered my core requirements in the relationships and practice to show up fully. I am also becoming more open to people close to me and more comfortable in social situations. Since then I've joined new groups, ran a race, and took some fun classes.
Annie has a genuine, sweet, yet strong soul. She was incredibly personable and easy to open up to. I liked that we were able to laugh at times – it didn't make everything so serious. She has a lot of knowledge and does a great job sharing those insights. I looked forward to our sessions and always walked away learning something or feeling relief.
I have read self-help books but having someone hold me accountable and walking me through things definitely made a stronger impact. I absolutely would recommend Annie and her services. I had no idea what was in store but am happy to have crossed paths with Annie and hope we continue to be in contact in the future!
-Allison M.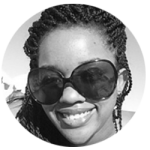 Annie has helped me change my life and make room for miracles. I worked with her for two months this past fall where she helped me address the fears that were preventing me from experiencing a deep, healthy, true love. Annie led me to identify my self-imposed blocks to feeling happiness and love, both self-love and romantic love. As a result, I am now clear of what I truly want and am learning to believe in it and claim it. She is doing very important work, and I'm so grateful that I found her!
As a bonus, halfway through our time together I reconnected with an old acquaintance who has turned out to be everything I want in a partner. Things have moved very quickly, we are talking about a future together. We don't know what the future holds, but my work with Annie has helped me be open to good things and confident that I can handle whatever comes my way.
-AM S.
I highly recommend Annie as a life coach. She is perceptive, patient, insightful and easy to build rapport with. She is subtle in her approach, yet has a highly intelligent way of communicating and creating a supportive and positive environment. Her use of meditation techniques has proven very helpful to calm my mind and soothe my spirit. I feel that Annie was truly born to do this work, as she is an incredibly compassionate person, and a highly skilled coach. As a result of working with her, I am more open, playful, creative and my interpersonal relationships have greatly improved.
-Anaeli A.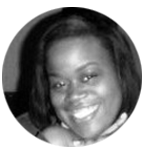 I started working with Annie when I was feeling lost in my life. Over the course of several months, Annie helped me tap into my inner strength and defuse negative self-talk. I have gained clarity of my priorities and learned to set boundaries, to be more assertive and to better take care of myself. Annie coached me to bring out my playful,confident and sexy self in my social life. She even prepared me to negotiate effectively at work. As a result, I lost 20 pounds and got a $10,000 raise. I'm feeling so much stronger and happier now. Thank you, Annie!
-Angelique H.
Annie Lin is the best! I came to her when I was at my lowest point at the end of last year. I am an illustrator with a relative successful career but I felt like I had totally messed up everything. I thought that all the good in my life had passed me by forever, and I was avoiding dealing with the consequences of past anxiety-induced actions.
Annie showed me that nothing is beyond repair and helped me put everything in perspective. At our first meeting, she totally snapped me out of it by laying down hard truths in the kindest way possible, even as I was kind of having an emotional breakdown in front of her. She literally held my hand to help me reply to a difficult work email. No, it wasn't the end of the world, but yes I had to do something about my situation instead of avoiding it forever.
Annie taught me how to act like a Queen, and not a princess. Most importantly, she guided me to rekindle my relationship with God and the Universe, and to feel that love for myself and my connection with the rest of the world. I see now that everything is connected, and it all begins with our own thoughts and our subsequent actions. Every opportunity I've been given in my life is a blessing and not an accident. Seeing it in this way makes things less scary.
The routine of meditation and prayer has made me more receptive to what doors are right in front of me, even when they first seem out of reach or even frightening.
With Annie's help I was able to get clear about my motivations in life, future projects, financial goals, and opportunities I've been too afraid to pursue. During my three months with Annie, I manifested more awesome opportunities than I ever dreamed possible, including a great agent, a teaching gig, and successful exhibits at conventions, among others. Now I feel and think like a different person with so much more joy. I definitely recommend Annie's services! 🙂
-Arielle J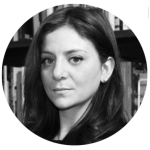 I decided to find a life coach because I felt I was in a bit of a rut. In fact, all the key pieces of my life (home, career & income, relationships, mind & body health) were slowly coming together, but I had a nagging sense of not being fully satisfied with my life. I had a pervasive feeling that my potential remained undeveloped. I was in need of guidance, of someone who could help push me to the next level where I would become the person I knew I could be. I was also in the middle of weaning off anti-anxiety medication and was looking for alternative methods to deal with anxiety.
When I started working with Annie, I had a set of specific goals: to create healthy daily lifestyle habits, to pin-point and strategize my career goals, to develop a greater connection with my creativity and femininity and to strengthen my personal relationships. Over the period of working with Annie, not only did I manage to develop and grow on all these intentions, but I also learned how to feel my emotions, connect with myself, let go of fear and truly and honestly live from a place of love.
Annie provided insights, concrete strategies and breathing techniques to deal with things that I was going through at the time. The tools I learned with her can now be used throughout my entire life, for any situation. Annie also focuses on strengthening the good instead of admonishing the bad. This really made the whole process so enjoyable and empowering.
Instead of focusing on the past, or on the ways that I had previously dealt with issues, we focused on the present and the best ways to grow into the future. Also, there was a focus on myself as a whole (professional, personal, mind, body, etc) instead of individual areas of my life. It was a comprehensive growth experience.
I would absolutely recommend Annie and her services. Whether you are looking to tackle specific issues – or you are looking to find more clarity, confidence and purpose in your life. Working with Annie was the best investment I have made for myself.
-Ashley S.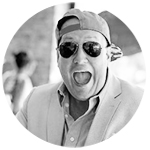 Working with Annie Lin was tremendously helpful for me in my job search. During our meeting, we were able to cover a lot of ground, but I really targeted my resume and social media presence as topics I wanted to discuss. Annie helped explain how different word choices and images could make a world of difference when representing myself to potential employers. As someone who had experience in hosting videos and developed a social media personality, I was still taking a conservative approach to my job search, which Annie helped me realize. My discussion with Annie may have been limited by time, but the ideas she provided me are game changers that have helped me make positive changes in my job search and how I represent myself in my daily interactions. I've even taken the huge step to start my own business and be more confident about working for myself thanks to Annie's consultation. I highly recommend anyone curious about career development, interviewing tactics, and resume questions to give Annie Lin a call or email.
-Billy L.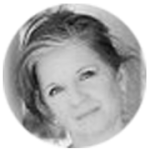 I can't thank Annie enough for the recent breakthrough I had around money. Before my conversation with Annie I was feeling very insecure with my limited income but I couldn't pinpoint what the block was. After Annie's powerful coaching, I was able to see clearly how negative patterns had been holding me back. Now I have a new found identity that's true and empowering. The money-decluttering exercises were really thought-provoking and very helpful. I also got clear about the way to use intention and co-creation. It was simpler than I thought. I feel completely energized and my business has already shifted to a much better place. Thank you, Annie!
-Brook P.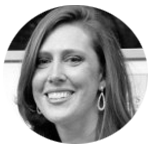 Until I hired Annie, I found myself in a rut. My ambition was ebbing, I felt unhappy and my body suffered from low energy levels. I had some ideas of what to accomplish but I felt overwhelmed by the challenge. Annie gave me the tools to shift my mindset, and together we came up with an action plan. I was able to establish new routines and rituals that helped me stay in a positive state of mind. It did require a step outside my comfort zone but it was certainly worth it. I quickly regained my inner strength and overcame this low point. I'm now feeling more relaxed about the direction in my life and I am ready to enjoy all the fun things NYC has to offer!
-Cathryn H.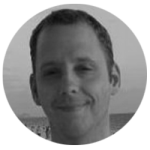 I sought Annie's help when my job search had stalled and I was looking for guidance to take the next step. I really enjoyed her unique combination of introspection, visualization and breathing exercises. It was a very empowering yet low-pressure experience. With her help, I was able to define my goals and I felt much more confident during my interviews. As a result, I landed a great position in a prestigious organization within a few weeks. I absolutely recommend Annie's career coaching services!
-Charlie A.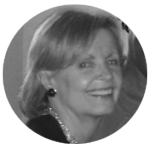 I was looking for a life coach because I was struggling with some major career and relationship decisions. Facing both challenges at the same time was overwhelming.
After working with Annie for 3 months, I have direction now on both fronts and I feel more relaxed and optimistic about the future. I'm definitely calmer and my heart is open again.
Annie kept me focused on seeking guidance from love, rather than from fear. My anger and frustration abated and I could see my options better. She also kept me focused on my own needs which I was pushing aside. The meditation/centering exercises were extremely helpful.
Therapy is a much longer, drawn out process and not something I felt I needed this time around. Therapy also tends to be very focused on past history and I didn't feel the need to revisit that. This time I wanted to find short-term guidance and assistance. What's even better, Annie was familiar with my spiritual practice, which proved to be a huge help because I wanted that to be part of the process.
I would absolutely recommend Annie as a life coach/career coach to anyone at a crossroads or struggling with a life issue!
-Charmane S.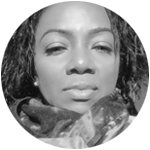 I decided to seek a life coach because feeling that I needed an ally to provide candid assessment and insight into where I was in my life versus where I envisioned myself.
After reading Annie's bio and all the testimonials I was determined to meet with her. What won me over from the first session was how quickly she was able to identify what I needed to change in my life. From there, she helped me create daily practices that significantly simplified my life, spiritually, emotionally, and physically.
I have benefited tremendously from working with Annie. Our time together was always uplifting and eye opening. It forced me to be honest with my opportunities and challenges. I am now able to detach myself from matters that I have no control of. I no longer assume responsibility for other people. I am better at managing my weight and my physical activities.
What I enjoyed best was how patient and stimulating the process felt each step of the way. She would always address sensitive matters with a direct yet kind spirit. At no point did I question or feel embarrassed by the conversations and feedback. Her intuition and foresight helped me reach deep calm and peace.
I think Annie Lin is an extraordinary Life Coach and an amazing human being. We are all blessed with talents but only few in life have the opportunity to become what they were meant to be. Annie Lin – you have changed how I see things, and I look forward to continuing our work together to support my journey to be an amazing me- a happy, successful Realtor, Interior Designer and Claudia. Thank you very much!!!
-Claudia B.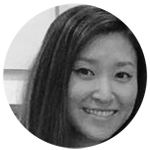 I was going through a major life transition, which involved a relocation. I felt very scattered. I was looking for a life coach to help me navigate through it and focus.
Annie helped me develop a habit of meditation, which has been an amazing morning addition. It helps me feel calmer and reduces my daily anxieties. She introduced a process for me to regularly record my feelings and thoughts. This has proven to be a great tool in facing difficult situations, finding solutions and identifying action steps.
Anytime I lost focus or started heading in a different direction, Annie always brought me back to my center. As a result, I feel more grounded and more aware of how I'm actually feeling from one moment to next.
Annie helped me maintain healthy boundaries and to communicate in a peaceful manner. Before, I was pulled in different directions when people had different opinions of my life. Now I have learned to accept, love and appreciate someone for who they are, and that it's not my responsibility to "change" them. My relationship with my family has improved considerably as a result. I started dating again, and I am taking my business to the next stage of development.
I feel great now! I have a better handle of my emotions and I feel empowered with my decisions. Through Annie's coaching, I am able to take back control of my life. I absolutely recommend working with her!
– Cynthia K.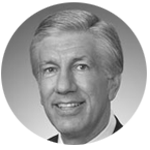 I have had the privilege of collaborating with Annie in her work as a Professional Coach. I have observed her in coaching roles with varied clients, and as she evaluated and guided other coaches in their work. Annie brings considerable ability and background to the Professional Coaching field. Her expertise in business, publishing, marketing, and journalism uniquely informs her powerful engagement with people. I unequivocally recommend Annie as a highly accomplished professional.
-David K.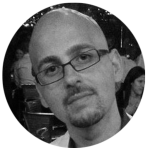 I felt that I was losing control over everything in my life when I hired Annie. With her support, I left a job that I disliked and embarked on a new path, which felt like shackles off. I've built my company into a solid, 6-figure business. I have rediscovered the joy of life and I feel like a different person. I stopped seeking self-worth from my girlfriend, which ironically, took my relationship to a much better place. Synchronicity has occurred in multiple occasions and my life is unfolding effortlessly. I continue to work with her and highly recommend her coaching!
-Dan F.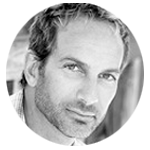 I really appreciate Annie for giving me the tools to always feel better and to attract amazing stuff in my life. I can always refer to these tools whenever I need to. She helped me to build strong spiritual 'muscles', recognize my life purpose and unique talents. This awareness rescued me whenever I lost connections to my true self. I re-emerged from this experience feeling stronger and ready to welcome the perfect partner and all the abundance into my life.
-David M.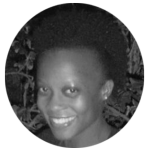 I was at a season in my life when I was feeling overwhelmed, without a clear direction or focus. Although I had many great plans and hobbies, I did not know how to prioritize and balance my life. I decided to seek a life coach to get a different perspective on how to become more focused and how to create healthier equilibrium in my life.
I loved that Annie is attentive and a great listener. She took time to understand myself as a person, challenged me, supported me, and motivated me throughout the time together.
The coaching provided me with practical ways to strike the right balance between my job, my many interests and my future goals. Annie's guidance and breathing exercises have helped me relax and sleep better. Now I can remain focused and stay positive from one moment to the next. With her support, I have been able to have a clear mind about my next career move, which I am very excited about.
I most definitely recommend Annie and her coaching services.
-Daphnee S.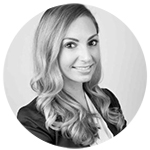 I worked with Annie over a stretch of 9 months. During the time searching for a life coach, I was extremely depressed with the career choices I had made over the past 15 years and was looking for a change. I hated my job an
d was unhappy and stressed out every day.
I learned from Annie that I do bring my experiences, strengths and talents to any job that I want. She gave me the tools and the courage to apply for a position in my company that I initially felt I wasn't qualified for. I ended up getting the position! In addition to seeking a career change, I was also looking to start my own dog apparel and accessories line on the side and felt very lost with the project.
After working with Annie, I now have a job that I absolutely love with an amazing company. I've completed my signature design for my dog accessories line, and I partnered with my father to set up infrastructure to grow my venture into a successful business.
I have benefited from this process in many ways. When I came to Annie, I was extremely emotional and crying almost every day. I've learned that crying can be cleansing, but I can now deal with my emotions better. I've started to meditate daily which helps my mental state as well. It gives me a chance to think about the things that I am grateful for every day. This has also helped me handle my mood and I find that I am a happier person overall.
I have also started to enjoy reading books that teach me how to be a better version of myself and help to keep me focused on achieving my goals and staying positive. I've learned to be more present and manage my anxiety. Lastly, I feel that I've learned to go for things that scare me – it has helped me grow so much as a person and I realize that I'm learning new things everyday which makes life a lot more fun!
I love talking to Annie – it feels like talking to a friend you have known for years. She is kind, non-judgmental and makes you feel extremely comfortable. At the same time, she holds you accountable for your assignments and goals. She makes you dig deep and gets you to speak about things that you are uncomfortable to talk about because she is helping you face your fears and become a stronger person. She doesn't let you off the hook. I needed someone like this and it has made me a better, more confident, lighter and happier person overall.
I would absolutely recommend Annie and her services to anyone who wants to better themselves in any aspect of their life. This was a fantastic experience for me!
-Diana M.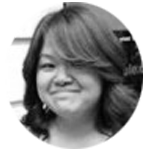 I contacted Annie as a 'gift' to myself. For 2 years I had been stuck in a job I hated. With troubled health, finance, and relationships, I lost confidence in my own ability to deal with these issues. During our first conversation, I immediately felt that Annie was open-minded, honest, and very knowledgeable. Her method emphasized that all change begins with myself. At first I was skeptical but I did my 'homework' as advised by Annie. Her voice and her support kept me going in my darkest moments. We worked together for a few months and suddenly, I landed a fantastic new job! Now I know that change is possible. Of course, the transformation isn't happening overnight but Annie has given me the tools. For this I will always be grateful.
-Diana G.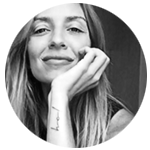 I can say that Annie has changed my life. Literally. She gave me fresh eyes to see the world, to see people around me, and, above all, to see myself differently.
I was in the middle of this well-known journey of a 30-something woman, i.e. "I don't know who I am anymore". And then I found Annie.
Even though my life appeared "perfect" according to others, I felt frustrated, confused and weak inside. When I decided to move to NYC for a while, I asked Google for the best life coach in NYC. And I saw Annie and her peaceful smile. After talking to her on the phone, from Rome to New York, I realized that I had asked the Universe -not Google- to send me a guide.
From the first minute we met, I felt at peace and safe with her. Annie is fluent in both eastern and western approaches, which opened up a whole new world for me. She's kind, polite, gentle, but also very still, present and honest. Her honesty is full of love, not of brutality. She is my guide, my teacher, my spiritual point of reference. She leads me deeper and deeper into my soul so I can glimpse into who I really am.
Thanks to Annie, now I understand that I am not my job, my partner, my hobby, or the city I live in. I am LOVE. And when I understood it, my life was literally changed.
Annie is not just a life coach. She is love. Her good vibes are so powerful that I can feel them even via Skype.
My latest tattoo was "Joy". Because, thanks to Annie, even in my darkest nights, I can still catch the sight of joy.
-Donatella L.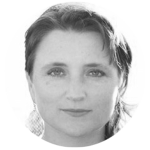 Annie has helped me clarify my marketing message to enroll private clients and to launch my first group program. She guided me to focus on actions aligned with my natural strengths and I experienced a breakthrough dealing with my internal blocks about money and marketing. If you are serious about growing your purpose-driven business, you need to work with Annie! -Eileen K.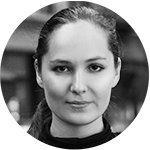 I hired Annie when I was in the process of starting my jewelry business. I had just left a well-paid corporate job and was feeling uncertain about my prospects. I worried a lot and had a tendency to procrastinate.
Annie took me by the hand to work through my resistance. We set both business and personal goals. We worked on my marketing, sales, and brand identity. We looked at how to establish habits and routines to better manage my mind and my energy to stay on track.
I read a lot of books on self-development but Annie has shown me a way of thinking that's far more powerful and inspiring. The spiritual element she added helped me to be present in the moment with acceptance. I found myself experiencing more joy on a daily basis. She guided me to get in touch with the deep passion and motivation that I had lost for years. She helped me transform my relationship with money, and this lifted a big burden off my shoulders.
In just three months, my business has obtained coverage on Glamour Russia. My work is featured online and at stores around New York City. I am so excited getting up every morning to work on my business. Annie coached me to realize that success is so close to me. I feel grateful and passionate about what I do. I highly recommended her life coaching and business coaching services!
-Elizabeth S.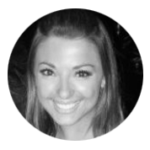 A year ago I decided to seek a life coach because I was at a low point in life and felt stuck. I felt hopeless and I didn't enjoy my life. Today I feel like a butterfly that can fly anywhere and accomplish anything I put my heart to. Only now can I write this testimonial and a smile appears on my face when I look back at where I started from. I am extremely thankful to have had Annie helping me in this process. But words cannot fully express my gratitude to her.
For about 10 years I was very successful at my job in the fashion industry but then it just wasn't enjoyable anymore. It became extremely stressful and took a big toll on my health. I realized that I needed to find my true calling in life, a job that would allow me to start a family. It had to be something that I would enjoy waking up to every morning. I was very confused and anxious in which direction to go, and that was when I decided to seek a life coach.
I have benefited so much from Annie's coaching and I looked forward to every appointment with her. I love her warm, calm & Zen personality because I didn't feel alone in this process. She really cared and wanted the best for me. She was on my team and you can't get that level of support from reading self-help books.
Annie helped me to keep track of my emotional state, to understand how it affected me, and how I could take different action to produce different results. These exercises made me realize so many things about myself and how I could take responsibility of my happiness. She taught me various meditation and breathing techniques to deal with anxiety and these are the tools that I can use forever.
I used to take things personally and get upset easily, especially at work and in relationships. Annie helped me understand where they are coming from and how not to let those things affect me negatively. It took me some time, but I am extremely proud how far I've come.
Thanks to Annie, I finally found my happy place and my calling in life. I now know that everything is possible in life. I am incredibly happy with the path I have chosen for myself and I would highly recommend Annie to anyone going through struggles in life, whether it be a personal relationship or career.
-Erica M.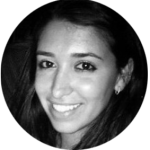 My experience with Annie has been magical- I landed my DREAM job in just two weeks! I had spent 2 years searching for a position in an industry that's tough to break into and I was on the point of giving up. I hired Annie when I was feeling very confused and anxious. She coached me on my interview skills, and introduced me to breathing exercises and visualizations to help me mentally rehearse and prepare for the interview. I am now feeling much happier and more confident. I highly recommend Annie as an amazing life/career coach!
-Erica T.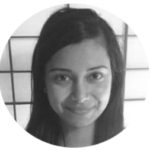 I was very lost when I came to Annie. I was in the middle of a break from a long relationship and was having a difficult time coping with it. I felt sad, worried and anxious. I was stuck and needed guidance to help me realize that there is a way to move forward.
The coaching helped me a great deal. After a few sessions, I could see improvements in sitting with my emotions rather than becoming over-reactive. I've also learnt to communicate my feelings to the other person without becoming argumentative.
Through this process of allowing myself to feel my emotions, I was more aware of my triggers. I am able to welcome different emotions. This took time and discipline. By working with Annie I obtained tools and action items which I was able to practice and make it part of my day-to-day routine. Instilling self-awareness has helped me grow emotionally and spiritually.
I loved working with Annie for the following reasons:
I was held accountable for my thoughts and my behavior. Annie made sure I took responsibility for my actions, which helped me see things transparently.
Annie told me things as they were. There was honesty in every session and I trusted her. This was very important – I needed someone to be straightforward and honest through the process of not only my break up, but all other aspects of my life. I was able to gain clarity with her honest feedback.
The convenience of having the option to either see her in person or have the session over a phone call was great. I was working long hours and being able to speak with her on the phone was definitely a great perk.
Annie begins her sessions with guided breath work. This was amazing and beautiful. I was able to let go of the day's burdens and become present before diving deep. We also closed the sessions with a little breath work allowing me to hold the peace. I greatly enjoyed the breath work.
I would absolutely recommend Annie and her services. Above all, she was so welcoming and I was able to communicate my most vulnerable feelings and thoughts. I trusted her and felt comfortable speaking with her.
-Esha S.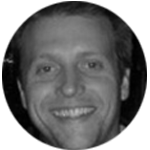 Annie is a very competent coach. It was my pleasure to be her client. She immediately made me feel comfortable and I had no problem discussing my issues with her. Annie is an excellent listener; her non-judgmental and creative approach really made me open my eyes to new ways of tackling problems. I would recommend Annie to any of my friends and family who needed an outside perspective. Thank you Annie!
-Ethan F.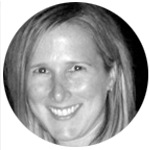 I started on the journey looking for someone to help me with my love life. I had looked in various places and found that many of them feel like factories. When I came to Annie, she focused on finding out what is good for ME instead of dictating what I should be doing in my life. Since then I have started my not-for-profit for dance, and I'm doing amazingly well at work. I even trimmed up and am very happy with my body. My relationships – not only with men – but with my family and friends have improved so much. Annie and I have created a wonderful relationship. My life has turned around, and I am feeling happier than ever.
-Felicia T.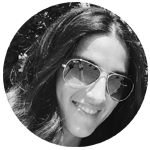 I was stuck in a point of my life, overwhelmed with feelings of being lost and left out. Annie guided me to question my thoughts and to choose more empowering perspectives. She gave me the sense of security and the steps to stay centered and not to over-analyze things. In particular, the meditation has helped me tremendously to stay present and focused. Annie has also helped me master the skills of creating new habits. As a result, I was able to establish routines and rituals to handle stress better, and to improve my personal relationships. I feel more open now communicating with people and building genuine connections. Annie is amazing and offers the best guidance.
-Gina M.
I had been feeling exhausted and unfulfilled for quite some time. I lacked a sense of connection to my work but could not determine what steps I needed to take to change this. I had a vague vision of what I wanted, but needed a plan.
I really enjoyed how Annie made my transformation so practical and easy. There was no shortage of a-ha moments when we met because she provided a perspective that was focused but simple. Suddenly there was a plan that was achievable.
In 3 months, I successfully transitioned to a new and exciting job in which I contribute to a cause I care deeply about. I also appreciate many positive changes in my life, including simple awareness to be present, stay resilient, and to start every day feeling revitalized and focused.
In addition, the importance of the personal rapport I could build with Annie throughout this process cannot be overestimated. I absolutely recommend Annie's life coaching services.
-Haj S.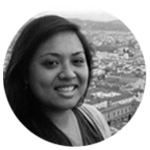 After 3 months working with Annie, I am in a much better place mentally, emotionally, and physically. I've learned how to better assess situations I face, how to deal with my emotions. And a bonus – I lost 15lbs!
I had reached out to Annie a year ago, after feeling like I was stuck in a rut, especially at work. However, at the time, I wasn't ready. Almost a year later, with a new job, I still felt being stuck in multiple areas of my life. This time, I decided to hire Annie, and I am beyond glad that I took the step toward change.
With Annie's patience and guidance, I have developed a much greater self-awareness. I've learned how to think about situations clearly, how to better communicate with others, how not to be so hard on myself, and best of all, I've learned how to process my emotions. Every situation I encountered, I always thought to myself, "What would Annie say? "
I really enjoyed our meditation together, which always shined a light on what my main issue was for the week. I enjoyed the breakthroughs along the way, which occurred so naturally in the process.
I would absolutely recommend working with Annie. I truly felt like there was someone in my corner through my journey. I know I have a long way to go but I am excited to keep practicing the new skills to move forward in the right direction.I look forward to growing every day and see what I am capable of becoming.
-H_Castillo.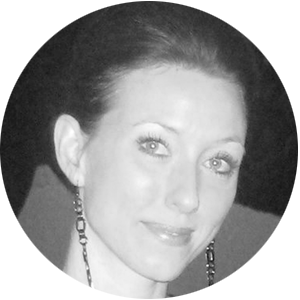 It has been 6 months since I completed my coaching experience with Annie. I'm happy to report that since then I have found a director position in a great organization, moved with my partner across the country, and have been learning a lot every day!
When I reached out to Annie. I was incredibly burned out from working 11-hour days. My partner wanted to move out of New York City but we were not sure where to or if it was even viable. My relationship was strained.
The uncertainty combined with work stress caused so much anxiety that I could no longer function effectively. I was overwhelmed with indecision, and I was tired of pretending I was content. My feeling fluctuated between anger and sadness. Little moments of peace were fleeting and hard to come by.
Annie helped me to become more aware of my thoughts and feelings and to see that I had choices. She helped me focus on replenishing my energy so that I could think straight to find solutions. I was able to communicate better with my partner as well as my boss. Annie led me to slowly build up the trust that everything will end up okay. I finally regained my confidence in my professional abilities and got hired for an exciting position.
I appreciate Annie from the bottom of my heart for the process we went through. She has a gift and I see this even more than ever when I meet other therapists. I hope that she keeps on doing what she does!
-Heather M.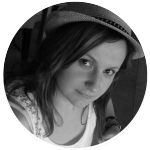 I was feeling sad, insecure, lost and very lonely. I also just came out of a long-term relationship. I felt that many aspects of my life weren't going in the direction I wanted. I tended to over-analyze things in my head. I knew I needed to change my way of thinking in order to achieve my goals.
After a few months of coaching with Annie, I started to perceive things differently and that has made a big improvement in terms of my confidence. I now believe in myself more and this very fact has already attracted many new friends and drawn old friends even closer to me. I no longer feel lonely. And I now have concrete techniques to deal with stressful situations and to turn negatives into positives. I feel so much happier in my everyday life.
What I loved most about the sessions were the guided meditations that helped me to visualize what I really want and need; it helps me unwind and leave the stressful life behind. I always leave the session feeling happy and energized.
Annie and I share the love of spirituality, which allows us to connect easily and establish a fantastic relationship. I personally prefer coaching over therapy for it is a more active approach, offering more immediate tools to solve problems. In the midst of the busy and hectic life in New York City, I feel it is essential to have someone to guide you and to support you in efforts to lead a healthy and productive lifestyle.
Annie is a very talented life coach and I would absolutely recommend her services. Annie can turn your life around!
-Irene A.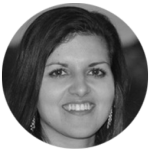 I started to work with Annie because I wanted to spend time focusing on the positive aspects in my life, instead of always obsessing about my problems. Annie is very open-minded and attentive. We instantly developed a connection and I felt safe to say anything without being judged. It was very helpful to have someone who understands the power of positive thinking, and to share the spiritual understanding of how to attract what I desire in life. As a result of working with Annie, every area in my life has improved: my career, my romantic and personal relationships. And I am finally able to write consistently. It was a fantastic investment for my self!
-Isabella C.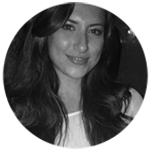 Annie is a pleasure to work with! I reached out to Annie when I noticed I was getting uncomfortable in situations where I was typically was confident. Since I never considered myself an anxious person, I was aware that I needed to work on myself but didn't know where to start. I appreciated that Annie had a solutions orientated approach customized to the goals I wanted to achieve. We worked together for about six months. She had amazing patience and belief in me that I could get through this and grow into a better version of myself because of it. She taught me life style changes that helped me regain my confidence and prioritize myself. I love Annie because of her results and the fact that she's a friend who will hold you accountable. I definitely recommend her.
-Isabel G.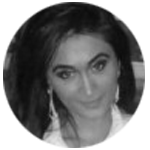 Annie is an amazing coach. Very intelligent and insightful. She has a way of not only identifying goals but also the ways of accomplishing them. I'm extremely pleased with her approach and her demeanor. She is dedicated to helping people attain their aspirations and with clear and concise plans of action. Whether your goals are career or personal she handles it all!!!! would definitely recommend her.
-Isfira A.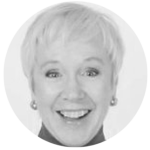 I'm starting on a new venture and sometimes thoughts about money get in the way of moving forward. Annie walked me through a process that allowed me to make peace with an old money story and make room for new, productive thoughts about money. What I really appreciate about Annie is that she gave me time to think and yet she didn't let me get away with anything. She knows her stuff and didn't hesitate to point out in a friendly way a limiting thought that I was allowing to get in my way. She helped me come up with a money goal for income and savings. My head shifted from "I can't" to "This can happen", and then my whole energy shifted. Thanks Annie for some great coaching!
-Jane B.
I was initially wary of the idea of 'coaching by phone'. However, Annie tunes in very quickly and establishes rapport, instantly generating a straightforward and caring experience. She is fun, warm and empathetic. I really felt like she knew me well and we had a very strong connection.
-Jason S.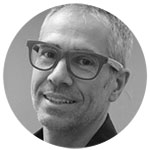 Annie is my partner in growth. It has been an incredible 18-month journey that I embarked on with her. She helped me to be brave in my expression, vulnerable in my relation, be relentless in self-compassion.
I am a physician-turned-artist. The transition was not easy, especially when it came to the business side of things. I tend to be over-critical of myself and over- sensitive to others. Annie strengthened my core with a variety of tools that I will continue to use for the rest of my life.
She trained me to observe my thoughts and emotions from a neutral place, which heightened my awareness. She taught me potent breathing techniques and movement to release chronic blocking patterns. She provided strategic guidance on business development and opened my eyes to wealth consciousness.
I experienced breakthrough after breakthrough in our work together. I am now enjoying not only being creative, preparing my international art shows, but also teaching, networking, and dating in New York City! I'm developing a unique system combing my scientific and artistic knowledge. I have accomplished a lot and I am excited to continue to amaze myself.
Thank you Annie for all your support. I couldn't have done it without you!
-Jean-Antoine N.
I was relatively new to New York and was feeling extremely anxious about my job search. I found that my interpersonal skills were not adequate for efficient networking. It felt like my career development was hampered by a combination of fear, insecurity and isolation.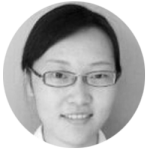 Working with Annie, I have learned something important – how to step outside and observe my own thought patterns. I am now able to discern what is worth losing my sleep over and what isn't. I have become more relaxed about others' opinion of me. And I've come to cherish the present moment more without the urge to figure out in advance what the final outcome will be.
In just a few months, I have found a position that suits my skills and my personality. Annie helped me with my resume, my cover letter, and my interviews. In our sessions, I have found answers that I never could find anywhere else. I have regained my curiosity for life and I feel stronger and more confident overall. If you're looking for an effective life coach or a career coach in New York City, Annie is the person you should work with.
-Jesse Y.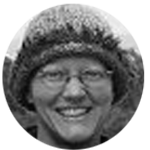 Annie's approach helped me clarify money patterns that have been affecting my life and my business, and begin to find my way through them. The dual focus on underlying beliefs and concrete actions that support new beliefs I found essential to begin shifting my relationship with money. Annie's gentle, caring style and infusions of humor into our sessions made it easy to share with her.-Julie S.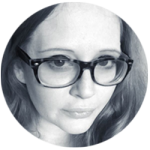 I hired Annie when I was 6 months into a new job and felt extremely anxious and overwhelmed. I was in therapy for 5 years and ended up feeling something's wrong with me. Annie helped me to see the world in a completely new way. She taught me different tools to separate my interpretations from the actual events. We work on prioritizing the important from the urgent. I shifted my energy and people started to react to me positively. I was able to ask for more exciting projects and I feel calmer, happier, and I value myself so much more now.-Kate S.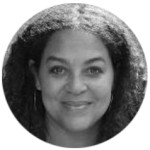 It has been such an eye-opening pleasure to work with Annie. I've learned how to dig deeper, how to be courageous, and how to pause and breathe. I now feel stronger, clearer, and happier. I appreciate so much that she has held me accountable for being ME!
I decided to see a life coach because I did not like the way I was feeling. I had been laid off from my job where I was an executive for 20 years. As I began to look for new positions, I felt insecure, confused, and rejected. I became frustrated and really doubted myself. I knew I needed someone to help me sort this all out.
I have benefited 100% from working with Annie. I feel once again in control of my life. I realize all the negative feelings were here to help me grow. I learned to differentiate between my thoughts and feelings. I learned that I have the power to control how I respond to any situation. And I learned the importance of being completely accountable for ME, no excuses!!
I liked everything about working with Annie. I loved her warm environment and her warm nature. I instantly felt loved and connected. I really enjoyed having a neutral space and person that I could be completely honest with no judgement. Every time I left the session, I felt super inspired. It was really refreshing, challenging and fun getting to know myself and to connect with myself better!
I had read some self-help books before but it was still up to me to figure out how it applied to my life. And the great thing about having a coach is to have someone to guide you, to help process your feelings and thoughts, to clarify confusions, and to hand-pick "tools" that will work for YOU. It's a much more personalized and focused solution than a general self-help book.
I would absolutely recommend Annie to everyone. Even if you're not going through a rough time, she is a great inspiration to simply help move you to new levels in your life!
-Kim D.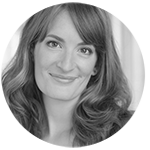 A friend told me how Annie helped her. Indeed, I noted an actual difference in her behavior. She was calmer, happier, and more generous.
At that time, I was dealing with difficult family issues and felt torn between my creative pursuits and my day job, so therapy seemed like the right choice. But the more I thought about it, the more I realized what I needed was someone to hold me accountable and to help me with boundaries, deadlines and goal-setting. When my friend told me that this was exactly what Annie did, I knew it was the right choice!
Before starting the coaching sessions with Annie, I was frustrated by my inability to set boundaries, to reach goals, and to listen to my truest self. I felt scattered. Now I'm much calmer and happier and I have a clear path forward. I am in the process of relocating abroad and open a new page of my life. I was also able to let go of my ex and have since found an amazing new relationship!
I enjoyed how my goals and feelings about myself evolved throughout the process. In the beginning, I really appreciated the routines she helped me create. As our time together progressed, I loved being able to revise those goals to reflect my growth with flexibility.
Annie was an extremely helpful ally on my journey. I can't recommend her enough!
-Laura F.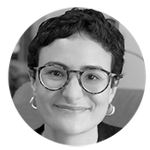 I was going through a particularly dark and challenging time in my life in the months after my husband and I moved from Salt Lake City, Utah, to Brooklyn, NY. I had a hard time establishing myself — a routine, a sense of place and home, an identity, etc. I constantly felt tired, isolated, alone, and generally unworthy of the life I was living.
How I feel now is so vastly different. As I am writing this, after 10 month working with Annie, I am simply astounded by my own transformation.
I have adjusted my behaviors, habits and lifestyle, and most importantly, my mentality. Annie helped me tune into my worthiness, which is not linked to any achievement or story I'd told myself, but simply reflects my own humanity.
The coaching process has helped me in so many ways. I went from being unemployed to employed within a matter of days. I have established routines to promote restful sleep at night and to be productive during the day. I now meditate semi-regularly, exercise 5+ days per week, and. I eat healthy and I use a calendar effectively!
I have learned to go a little easier on myself. Surprisingly, I am now able to successfully check myself whenever I rely on other people's opinions of me to determine my self-worth. I stopped caring so much what other people think, and I see situations much more clearly.
Annie brings so many positive elements to her work. Her questions get straight to the point, and she is very direct in all her communication — something I not only appreciate in her, but also aspire to myself. She's nurturing and kind while being firm and assertive. I really appreciated the outlines she gave me, the structure of the sessions with meditation and movement preceding deep thought inquiries.
Annie has helped me become more of the person I desire to be. It was a joy to work with her!
-Lesley G.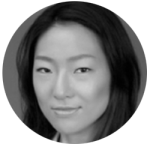 I am so grateful for Annie's help for me to recognize my self-worth. For the first time in my life, I genuinely understood who I am and what it meant to 'love myself'. It's so much more than designer handbags you carry or luxury brands you wear. The radical acceptance I learned from her is priceless.
When I was looking for a life coach, I had a great job in hospitality sector but I always felt an itch to create something of my own. I just terminated a relationship and was feeling very sad and hurt. I constantly dwelled on the past and resented life for being unfair. I also suffered from melancholy spells whenever the weather got colder.
Annie not only opened my eyes to a new way of being, but also supported me with concrete tools to manage my thoughts and emotions.
The realization that what I truly want will eventually happen for me, and that I have the power to create my own happiness is so liberating! I have finally grasped the idea that I don't need others to 'complete' me.
I now feel focused and energized, and I have so much more self-control. People around me have noticed it and have commented on my increased level of calmness. A few months ago I was feeling stagnant with zero ideas and now I can't keep up with exciting ideals popping up every day.
When it comes to matters of relationship, I am confident that I have a lot to offer and I can be the 'chooser'. I no longer need to sit and wait to be picked by someone. I don't put up with unacceptable behavior anymore. I easily let go of men who are not a right fit for me. I no longer feel hurt all the time and I have stopped to push for an instant result. I genuinely enjoy my time alone over the weekend, without feeling self-pity or trying to get busy.
I recently took a solo trip to Europe and found myself filled with gratitude and appreciation. For I truly felt that home is where I am, and I am the creator of my own destiny.
All these amazing changes would not have happened without Annie's coaching. I am so glad to have found her. Thank you Annie!
-Li T.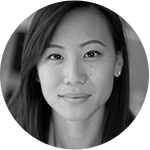 I started working with Annie when I came to an impasse in life. I had recently moved back to NYC, newly pregnant and feeling isolated from working at home. My first thought was to switch jobs, but my body/life was changing quickly, and I couldn't handle additional change in my life. Annie taught me techniques to process my anxiety, which helped me gain perspective and shed the fear that was holding me back. My relationships improved and I have a dream job lined up after my baby comes. She is compassionate, insightful and has helped me immensely. I cannot recommend her enough
-Li O.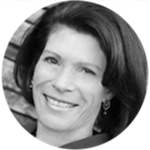 Annie taught me powerful principles for building a wealthy money mindset. Want to make your business more profitable? Talk to Annie!
-Linda S.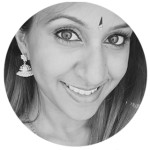 When I reached out to Annie, I was in a very cloudy space. I have a good job but I was overwhelmingly anxious, insecure, and generally unmotivated. I had a few goals yet I couldn't seem to get to them. I procrastinated a lot and I was easily distracted. I was single yet terrified to put myself out there. I felt lost and I did not want to continue living this way.
In the process working with Annie, the biggest shift for me was that my inner positive voice has grown much stronger than my negative voice. As a result, my inner self has become much kinder than ever before.
A lot of my unhappiness was caused by other people's words and behaviors. I was stuck between complaining and seeking approval. Annie helped me understand that these things did not have to impact me negatively and she showed me alternative ways to approach them. Now I am able to breathe deeper and find myself in a better relationship with myself. I see improvements in my mind, body, work and outlook on life. I am much more focused and I am able to hold difficult conversations. I even started to pursue my creative interests.
Annie has a very calm, pleasant demeanor. She has a light and calming energy which made me comfortable to speak about any concerns. I appreciate that she took the time to gauge my progress between sessions. Annie also recommended videos, books, and supplements – all of which I absolutely loved. I appreciate all her efforts to listen, to guide, and to help me become a better version of myself.
Annie is gentle, wonderful, and super interesting. I would definitely recommend her!
-Liz M.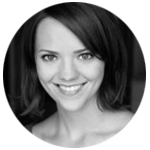 Annie is superb. She has such a grounded, giving energy – I felt at home the moment I met her. The way she lives her life is so inspiring and she knows how to share those tools with others in a very personal way. She is so easy to talk with and makes you feel completely comfortable. I love following her facebook page and website…always something new and inspiring. She truly cares about each and every client and constantly stays in touch with you on your journey. She is a delight to have in your life!
-Mallory H.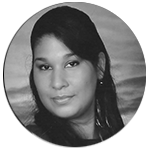 Annie is an amazing and warm hearted professional who really helped me view my life in a much more beautiful way, and for that I'm forever grateful. I originally went to see Annie thinking that she would instruct me how to accomplish what I wanted or needed. Surprisingly, this journey has taken me much deeper- it helped me find out who I really am and that it's totally ok to be me.
What I liked most about working with Annie was her endless support and encouragement that came with no judgment. She creates a safe environment where I feel free. She always encouraged me to see the good and positive and helped me to focus on who I want to be. In that process I found myself reevaluating my life. She never forced me to do what she thought was right but instead provided the tools I need to help myself.
Our work together was truly beneficial because I have learned how not to view things with my old thought patterns, how not to get involved in certain situations, and how not to feel guilty for what I want or what I have. I now know how to take care of my own well-being first. I have also come to realize that when I am rejected by a person, or by a particular situation, it doesn't in any way diminish who I am.
With Annie's help and guidance I was able to let go of a lot of grievance from my past. Once I accepted full responsibility it was like a weight had lifted. I am feeling more at peace.
I now have such an array of tools from her great methods of meditation, visualization, breathing exercises, books, music and my drawing to work with that my anger and stress level is down to 2 (on a scale of 0-10). I never thought that would be possible. Thank You Annie!
-Maribel C.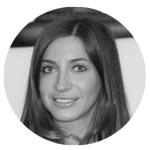 For quite some time I felt as though my life circumstances were inflexible and I wasn't capable of changing them. I was fixated on old stories and I struggled to feel passionate about anything.
Working with Annie has helped me take the power into my own hands and focus on the things that I can control in my life. I like her spiritual approach which allowed me to connect with my inner peace and to approach circumstances from a place of serenity. I also like her great lifestyle recommendations in terms of readings and nutrition.
Now I feel that the heavy cloud has lifted up. I started dating again, volunteering, and exploring new career opportunities. Most importantly, I am experiencing a sense of openness that feels fresh and exciting. I would definitely recommend Annie's life coaching services.
-Maria G.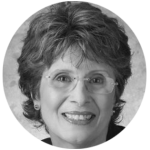 Annie is a person who I highly respect. She is very qualified in her skill set as a coach and a business person. My personal experience of her is stellar. I would recommend her to anyone.
-Mary Rose F.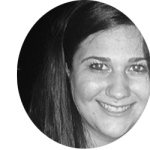 I felt like I was stuck in a rut with my life and didn't have the tools to make the changes I wanted. After several months working with Annie, I have become more comfortable dealing with my emotions in a healthier way and more relaxed with myself. I have realized that I do deserve everything I want and the only way I won't get it is if I stick to my old ways. Thanks to the tools Annie has presented during our time together, I now know what steps I need to take to get to where I want to be.
I loved how Annie would take a certain instance in my life and use it as a teaching tool for how to make changes in the future. I also liked how we would take time at each session to 'center' ourselves. I always felt very relaxed and focused at the end of each session.
While I had previously been to therapy and I do think it is helpful to talk about past issues or bad experiences, I always felt like I was just talking and not fixing any of the problems. Life coaching has proved entirely different. Here, we would use a past experience to get to the root of the problem and then discuss tools to be used so that I could avoid similar outcomes in future. I liked that I was given "homework" to work on these tools and we would discuss the progress in the subsequent session.
I absolutely would recommend Annie and her services. Annie was able to calmly and clearly help me work though the issues which preoccupied me. She never judged me for what I felt was an issue. She always approached the matter from a caring place. The tools she taught me can easily be integrated into my daily life. I am very grateful for meeting her.
-Michele G.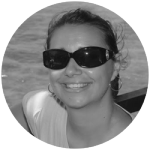 I found myself in a situation where I wasn't happy with my life. I had followed my dream to move to New York and I had been living here for 18 months. However I was not feeling happy and instead felt anxious. I wanted to be in a relationship but it did not seem to be happening either. In the past, when living in Australia, I simply changed jobs, hoping that things would turn out differently; this time I knew I needed to look deeper. My friend suggested that I see a life coach. Her daughter benefited hugely from this move and so I hired Annie.
Annie was very warm and encouraging. She quickly identified my patterns, both in my relationships and in money matters. She guided me through a process to resolve these issues and helped me understand how to look at things differently. I also learned from her how to connect to my body and to feel comfortable in my own skin.
She gave me simple tools to deal with my anxiety. Already after the first session, I was feeling much more peaceful and the quality of my sleep improved. It was very helpful to have 'homework' between our meetings so that Annie could hold me accountable for my actions: going on dates, implementing ideas, and practicing the tools in real life.
Now I am feeling much happier, more confident and worthy of myself. I am inspired and excited to pursue my dreams. I highly recommend Annie's life coaching services.
-Michelle S.
Annie has provided us with the tools that are now allowing us to successfully grow our relationship. We are better positioned to communicate effectively, reach an agreement, and we have come up a budget that we can stick to. We even carve out a specific "time for us" twice a week. Annie has led us to understand various love languages we can use and induced us to create surprises in daily life. We now have a clear vision for our relationship and we are feeling much more connected. We highly recommend coaching with Annie.
-N & R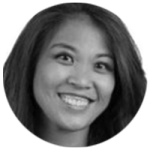 Annie is a revelation. I came to her after leaving a job, riddled with anxiety and confusion. Annie brings a wealth of perspectives, drawing on her knowledge in coaching, business, and spirituality. Her calming approach allowed me to rephrase my problems from different angles and tackle them with purpose and precision. Not only did I receive two amazing job offers within just two weeks of my first session, but I also began to live my life with much more ease, confidence, and flow. Those looking for a therapist-type figure that will let you wallow in the pains of your past need not apply. But for those truly looking to shape and embrace their future, Annie can light your way.
-Naomi B.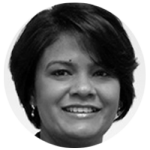 I felt stuck when I reached out to Annie- both in terms of my work and in my relationships. With her help over three months, I have now successfully transitioned to a top-notch consulting firm and am enjoying thriving personal relationships.
Working with Annie has been very different from my previous experiences with 'traditional' therapists. Her approach was tailored to address my specific challenges at that very moment and to enable me to keep moving forward. This has helped me tremendously to shift my energy to be more open and receptive and to leave my comfort zone.
In addition to accomplishing all the goals I had set out to achieve at the start of this journey, I have also walked away equipped with very useful techniques for relaxation and meditation.
I feel that Annie has a genuine emotional investment in helping her clients reach a new level of happiness and success. I highly recommend her and personally look forward to engaging her services again in the near future!
-Narisha M.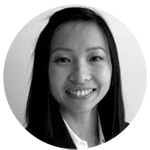 My husband found Annie for me when I started my new job earlier this year and was struggling with challenges at work. I never contemplated looking for help outside of my immediate family and friends because it was such a personal issue but Annie made me feel right at ease. Equally helpful was the fact that she was Asian because I felt she could relate to the uniquely cultural aspects of my challenges.
I was suffering from a lot of anxiety brought on by my new job, so Annie provided an objective/unbiased perspective that made me see things from a different lens and recommended techniques to improve future interactions at work which I found extremely helpful. I was battling a lot of negative self talk and she helped me breakdown the underlying issues to move forward.
She also introduced me to meditation which has helped reduce my anxiety. We always started our sessions with a 10 minute of breathing exercises and meditation which I always looked forward to.
I would recommend her to anyone in a heart beat and would go see her again in the future if necessary.
-Queena T.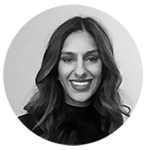 I came to Annie with very specific goals, and left 3 months later accomplishing a lot more than I had set to accomplish. I went in with three key areas I wanted to focus on, one of which was a matter of circumstance and frankly, out of my control. Annie taught me how to be more present, and to focus on my own development thereby enabling me to better manage my circumstance. In my time with her, I learned how to use meditation as a means to be more present and ultimately happy. I highly recommend Annie to anyone navigating a life transition and seeking to focus on their own professional and personal development. Thanks Annie!
– Tena W.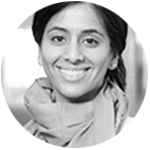 I started looking for a life coach because my job had become very consuming. I did not derive much enjoyment from it anymore and I had been feeling stagnant for more than two years. I often felt anxious, exhausted and distant, which also affected my personal relationships. I wished I could put my unique strengths towards something I believe in, and do it in a way that is sustainable with a balanced lifestyle.
I felt immediately understood by Annie. She gave me practical tools to re-examine my work situation, interpersonal dynamics, and healthy habits/routines. We have concrete action steps that I took between appointments and they literally moved me toward my goals: negotiating with colleagues/family members, researching different industries, planning workout schedules, building my social support network, etc. We came up with solutions addressing challenges not only in order to develop my career, but also to enhance my personal relationships.
Annie provided guidance, support and peace of mind during this transition period. The real surprise bonus is the depth of self-awareness and internal resources she has helped me to get in touch with. I have been able to stay present more consistently and feel more relaxed.
Now I'm embarking on a career path that I'm really excited about. Overall, I've made huge progress in terms of my happiness and my general energy level. Working with Annie as my life coach has been an empowering experience.
-Rasmi.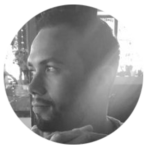 I sought a life coach because I felt as if my life was in disarray. I had no idea how to tackle the obstacles ahead while maintaining the structure I needed to be disciplined. What I was seeking was someone to help organize my thoughts and lay out the goals that were most important to me.
Drawing on her expertise, Annie helped me create a routine that prepared me to win a start-up business competition, bolster my personal relationships, and maintain good grades in grad school.
Most importantly, I've benefited tremendously from the tactics Annie instilled in me in order to achieve my desires through visualization, meditation, and Love.
I liked the warm environment Annie has created. I felt at peace and was able to easily open up to her and her methods. Annie truly cares about your well-being and becomes part of your life. A coach with wonderful bits of wisdom for the player to put into use.
I absolutely would recommend her services. She is a Wonderful Coach. I am extremely grateful to have had the opportunity to work with her.
-Raymond C.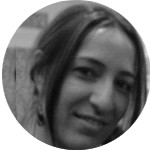 Annie brought a sense of honor and patience to our work together. Not only was she able to identify the core issues at stake, but she also served as a welcoming guide, leading me to transform my present and future relationship with money. By introducing daily accountability and actions, I now feel empowered instead of anxiety in my money matters. I am grateful for the valuable work we do together, discussing many things in addition to money. As she showed me, they too have much to do with our financial dealings.
-Rebecca R.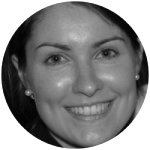 I reached out to Annie as I was feeling an underlying sense of unhappiness. On the surface, everything was great – I had just gotten married, I have good friends, and a good job on Wall Street. Yet deep down I knew I needed to make changes for my personal growth, to manage my relationships differently, to reduce stress levels and achieve better work-life balance. I felt like life was passing me by too fast and somehow I was losing control of it.
Annie is incredibly intuitive and has a very positive and soothing energy. It was very easy to trust her and open up.
Working with Annie was a life-changing experience. She helped me understand my thoughts and feelings, and explore the why's and if's of different issues. Annie has a way to help you deal with issues in a much more positive way than you could ever imagine. She helped me explore the voices underneath and helped me sort out what values are important to me and how I can honor them. Learning how to take control of my emotions and lift my own spirit is pretty powerful, and Annie helped me learn how to do that.
I feel that Annie truly cares about her clients and she goes out of her way to recommend books and videos to supplement the sessions, all of which turned out to be incredibly helpful. Last but not least, Annie has a great sense of humor which makes the session so much more enjoyable.
I have recommended Annie to many of my friends, and would definitely recommend her to anyone who needs an amazing life coach.
-Sandi J.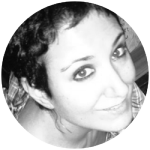 I was going through a career transition and felt that I needed clarity. I googled "career coach UWS" and found almost too many options. Annie stood out from the rest because of her myriad of expertise and life experience. I'm a yoga teacher and was drawn to her spiritual yet structured approach to getting what you want out of life. After our sessions I felt supported and empowered to control my destiny. This was not a meandering path of circuitous conversations to a vague end. Rather, it was a clear course with objectives, goals, and guided wisdom, propelling me to move forward.
-Sarah E.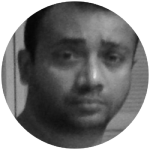 Annie is an excellent life and business coach. What I learned from her has completely changed how I conduct my business and my life. I now work in much smarter way and, as a result, my revenue has doubled in four months. In fact, I found Annie's guidance so beneficial that I invited her to coach my staff at all my office locations.
I am a medical professional with very busy practice. Over the years the business side of things has dragged me down. I felt I was married to my work and the challenges were overwhelming: high pressure, low pleasure, ill health.
Annie guided me to discover a new way of living. I felt excited like a school kid again. A few things she taught me were invaluable. For example, how to delegate instead of working like a maniac, how to appreciate the moment instead of dwelling on the past, how to set boundaries instead of avoiding conflicts, and how to inspire others.
Annie taught me how to meditate. Her energy is very grounding and often the whole session felt like a centering meditation. I have come to enjoy simple pleasures in life such as watching the flowers grow in my garden, feeling the fresh breeze on my skin, or reading a magazine on a Sunday morning.
I've never been happier in my life. People often comment on how I have changed. I can't thank Annie enough for the transformations!
-Satish C.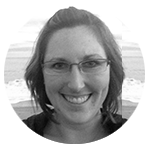 As I was completing grad school, I began to realize everything I had done up to that point had not make me happy. Annie helped me figure out what my passions in life actually were and how to achieve happiness by following them. She taught me how to listen to my body and stay present in every moment. It was something so simple, but nothing I had ever tried or held myself accountable for. Because of Annie, I have become aware of my feelings and emotions and how to use them as guidance to explore what brings me happiness. I now live in a place I love and am doing work that I enjoy. My life has transformed in just a short period of time thanks to Annie.
-Stacy W.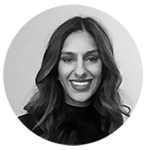 I came to Annie with very specific goals and left 3 months later accomplishing a lot more than I had set to accomplish. I went in with three key areas I wanted to focus on, one of which was a matter of circumstance and frankly, out of my control. Annie taught me how to be more present, and to focus on my own development thereby enabling me to better manage my circumstance. In my time with her, I learned how to use meditation as a means to be more present and ultimately happy. I highly recommend Annie to anyone navigating a life transition and seeking to focus on their own professional and personal development. Thanks, Annie!
-Tena W.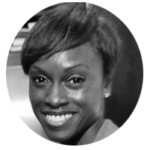 During the year prior to seeking a life coach, my life had undergone several significant changes. The events of this period, which included a flawed job change, decimated my confidence. As a result, I decided to seek help from a life coach, hoping to find support, guidance, and tools not only to rebuild my confidence but also to realign my life and my career with my purpose. Furthermore, I wanted someone to hold me accountable for taking action to pursue my goals in the face of fear and insecurity
I found Annie's coaching to be beneficial in helping me reconnect with my own body and, most importantly, with God. Via breathing and meditation techniques, she helped me become more aware of my body, taught me how to listen to my emotions and to reconnect with my intuition. She also taught me how to shift from a stressed and anxious state to a more calm and clear one, leading to better decision-making, increased confidence, and a stronger sense of self.
Annie was a great listener, very insightful, and offered practical guidance on how to approach my challenges. What I liked most was her emphasis on spiritual practice and the consistency in her messages/recommendations.
Annie's coaching was complementary to much of the work I had previously done. She was able to reinforce the connection between mind, body and spirit, whereas my previous work had addressed each of these separately (spirit via church activity, mind via therapy, body via physical exercise). I also really appreciated the regular integration of breathing and meditation.
As a result of our work, my overall stress levels have decreased. I was able to leave the old job, and could gain greater clarity about the type of work I should pursue moving forward. I would highly recommend Annie and her coaching services.
-Tima S.
My interaction with Annie provided me the clarity of what I want in a relationship. I used to date someone for years to determine if we could be life partners, but now I can tell after a couple of dates. Using a relationship coach saves a lot of time, energy, and unnecessary heartbreaks.
-Vanessa W.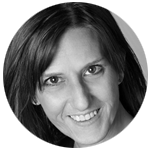 I was feeling lost and confused after losing my job. Then a friend suggested I meet with Annie. Even after our first session I felt much better. I was looking for a new job while thinking all the time that I was doing something wrong. Annie guided me to understand myself better, to come up with a plan, and to deal with my feelings of impatience and uncertainty. She understood my conflicts of multi-passion and helped me to develop a passive income on the side to support myself. Annie's guidance kept me accountable and helped me to stay focused. I highly recommend Annie's coaching!
-Victoria P.
After 3 months' working with Annie, I felt like a new person. I gained a much higher level of confidence. I've learnt to let go of taking things personally and concentrate on controlling my thoughts and emotions. I started to set boundaries and to speak my truths. It is still hard at times but I'm getting better at it every day. Our coaching relationship has been very powerful. I feel that what I want is truly possible and within reach. Thank you Annie!
-Wanda Z.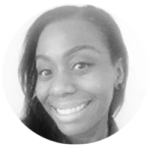 I had been feeling exhausted for quite a while, both mentally and physically. My work schedule was hectic and I felt that my energy was easily affected negatively by others. I needed a sense of peace so I hired Annie.
Annie helped me open up possibilities to what I truly want and we came up with an action plan to make it happen.
After working with her for a few months, I have moved into a cozy place closer to my work where I can regroup and rest. With that, I was able to eat healthier and work out regularly.
I was stressed out about my money. Annie supported me to get my finances in order and to start saving. She reviewed my cover letters, resumes, and prepared me for interviews. She also guided me through the process of designing and marketing my teaching program to generate more income on the side.
I've learned how to better manage my emotions. I complain much less and I set boundaries with family and friends. I've been going out and meeting more people. I feel I am in a much better place now. Thank you Annie!
-Wanda-El A.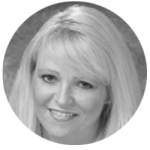 While I am fortunate enough to pursue a very successful career, I have recently found myself bored, sensing my life has come to a standstill. I also found myself lonely and was not comfortable dating. I realized that I was attracting a lot of negative situations but could not figure out quite why that was happening.
After a few months working with Annie, my world has done a 180 turn for the better. I have launched a new arm of my business, I have met positive people and have encountered positive energy wherever I go. Unexpected opportunities opened up every week and I have also started dating… with confidence. I have a new-found confidence in dealing with situations that I would previously have backed away from.
Annie is incredible- she is very much in tune with who you are and what you are trying to achieve. The business I am in is intricate but she gets to the root of the issue easily. She helps me realize what is causing blockages and I have been able to resolve hurtful issues in this process. The best part about Annie is that she makes me feel accountable to set and to achieve incremental goals.
She has helped me realize that a lot of my issues in personal life and work life are intertwined, and showed me how I can make a comprehensive shift. By comparison, the therapy I had before only focused on one single aspect of my personal life.
Annie was born to do this work. Her sympathy, her knowledge, her kindness and understanding all flow together, making you want to achieve great things in life. I feel that all aspects of my life opened up for me to move forward. I am now meditating daily based on what I learned during our coaching hours. I highly recommend Annie as a Life Coach and a Teacher!
-Wendy C.
Check out the video testimonials!
Save
Save
Save
Save